The Divine Path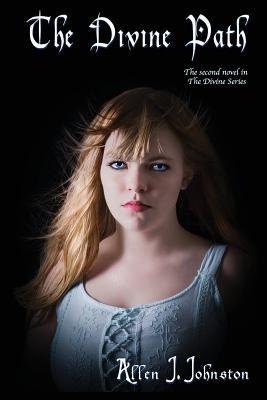 Allen A Johnston
Paperback Version
Summary:
★★★★★
When the spirit of Kade's deceased master shows up in his bedroom, it can only mean one thing; Kade's part in the fight with Morg is not over. In fact . . . it has only just begun. Having completed the task of informing the remaining Master Chosen about who has been hunting their kind, Kade believed that his part in this battle was over. Being only an apprentice, what more could he do? Kade retreats to his parents' home, hoping to have a chance at some peace and quiet while spending time with Darcienna. However, the appearance of his master's spirit plunges him, Darcienna and Rayden back into danger. He must race to rescue a Master Chosen from the clutches of the evil Morg. Not only does the Master Chosen's life hang in the balance but a species of sentient spiders may be wiped out if Kade is not able to change the tide of battle. Will Kade's gift of unlimited Divine Power be enough to save so many that count on him for their survival?
Review:
After entering in this giveaway on Goodreads with all fingers crossed that I would win, I was extremely pleased and grateful to find out I actually did win. Being the second in the series, it took a while to fit The Diving Path into my reading schedule. I am so glad I finally came across time to read it.
I love the concept of this novel. There are so many elements that are not found in other similar genres. The 'divine  power' is something that is completely different than other books that include magical powers. The divine is unique in the delivery and the lack of control, which in turn makes the book wildly interesting.
The characters are probably the main reason my love for this book runs so deep because they change and grown in front of your eyes. Johnston perfectly develops his characters. Their interactions were authentic. I felt so much compassion for Kade and Darcienna. Kade is described by his father as the lesser of two evils, not something that is all too flattering. But that is exactly what is demonstrated throughout the book. He tries his hardest to be a good person, but at times is overtaken by power. We see Darcienna grounding this personality trait, making her an even more loved character.
The amount of action in The Divine Path tripled from the first, which is saying a lot since the book is based off action scenes. In this case, the action may have been too much is Johnston had not written it to flow the way he did. Every scene was vital to the entire story and it was clear that each fact given was to be useful in the future.
Overall, I loved this book. The suspense mixed with the uncertainty really added to the plot of the novel making it a great read for those who like action and young adult, fantasy novels.